Renovation and Restoration Project
Starting in August of 2020, Fincastle began a major $1.2 million renovation projected for course improvements. This project funded by the Shott Foundations is overseeing the complete renovation of every bunker on the course and restoration of five green complexes. Aspen Corporation is handling the on ground construction while Pascuzzo/Pate Golf Design is overseeing the design component. The work being done will make the course easier to maintain, more playable for all golfers, and enhance the quality of golf for all to enjoy. Renovations were completed in November of 2020. 
Bunkers
All bunkers on the course are undergoing a complete remodel. The bunkers are being stripped of all sand and grass surrounding them. The bunkers then are contoured to meet certain specifications in regards to course design and drainage. Once bunkers are appropriately shaped, drainage systems are put in. The bunkers are then filled with a layer of gravel, sprayed with substance to hold the gravel in place, then layered with six inches of sand. This allows for proper drainage and easier maintenance.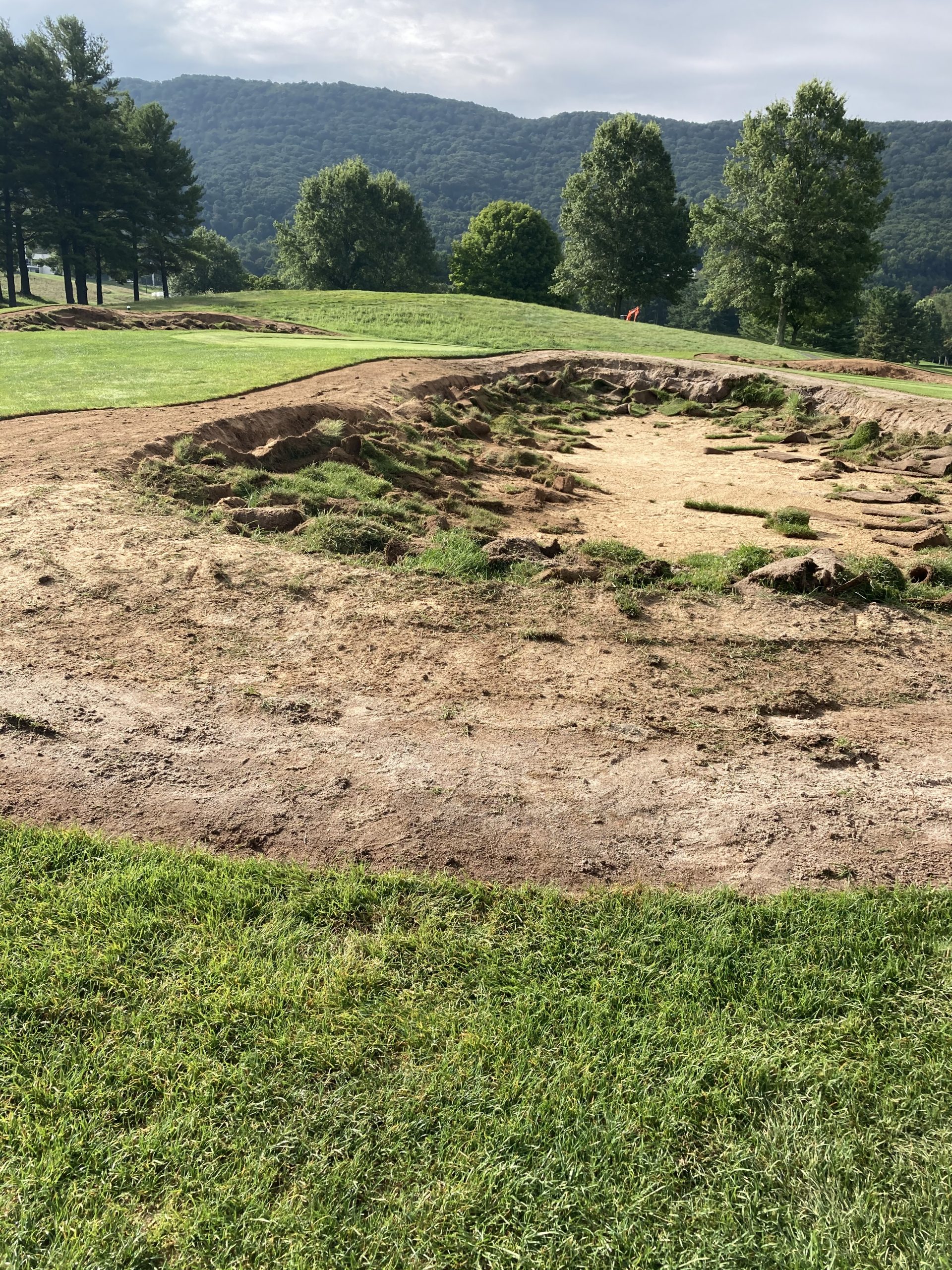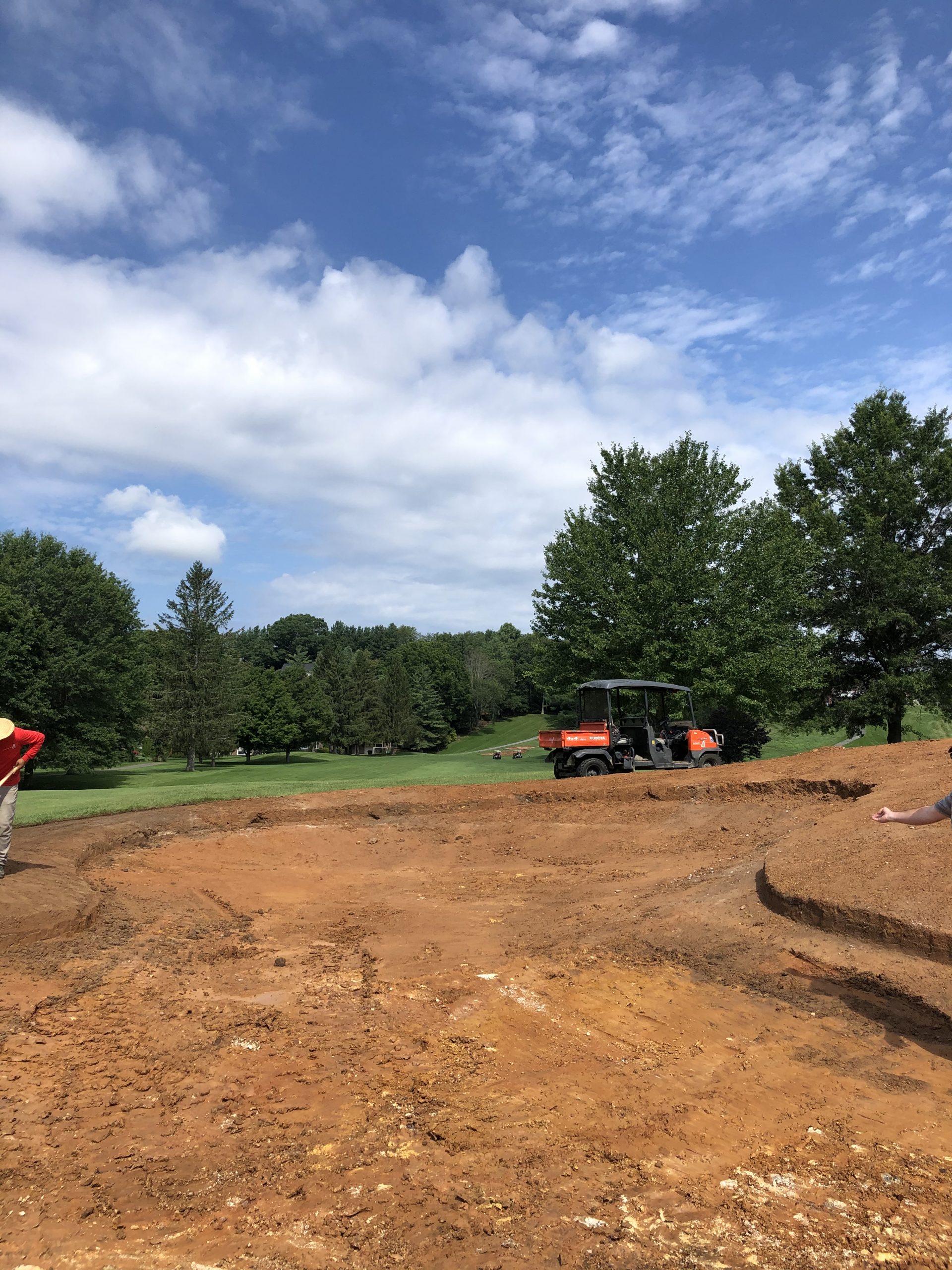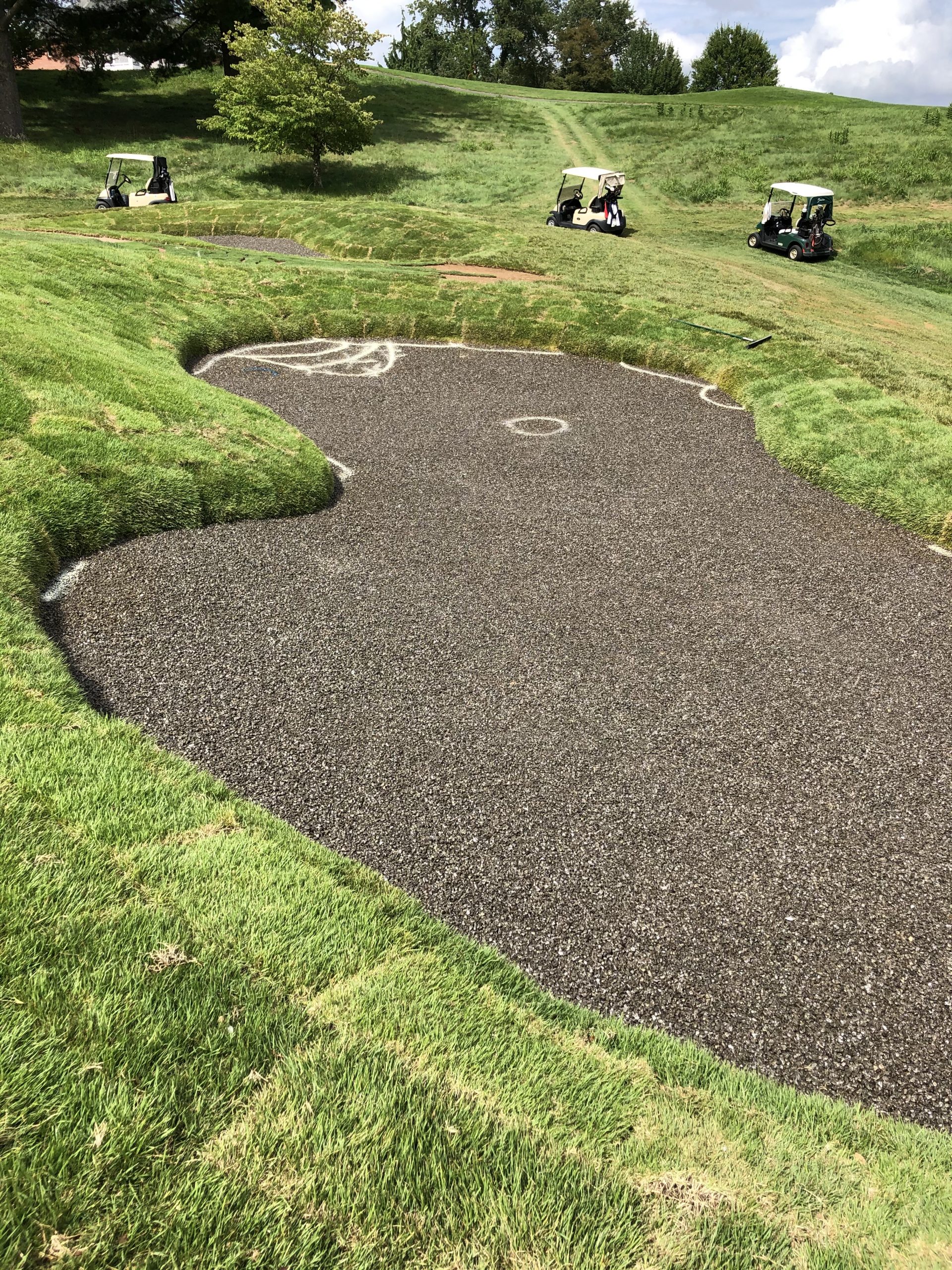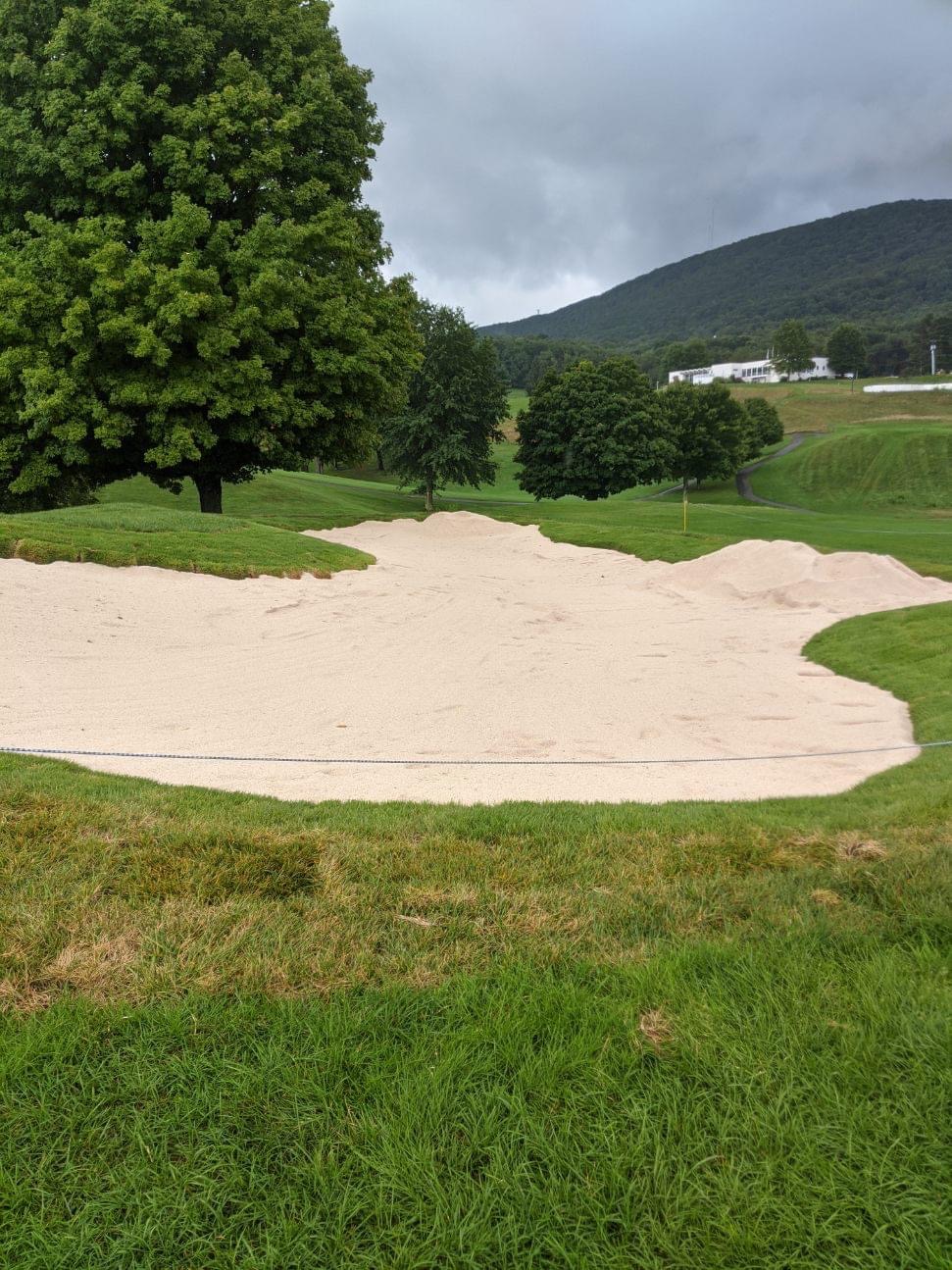 Greens
The green surfaces of 2, 10, 14, 17, and 18 are receiving a full remodel. These greens have sunk and become so sloped that the ball will not rest on a large portion of the surface limiting to a few hole locations. The turf on these green is taken up, then the ground is recontoured and leveled out. Once the shaping is done, the turf is laid back down to grow back leaving a new shaped green.