Main Dining Room – Daily lunch and dinner services take place in the Main Dining Room, guests experience a casual atmosphere overlooking the golf course.
Bar – Full service bar with fire place and multiple TVs, the bar is the perfect place to watch the game and catch up with friends, guests can always expect a relaxed atmosphere.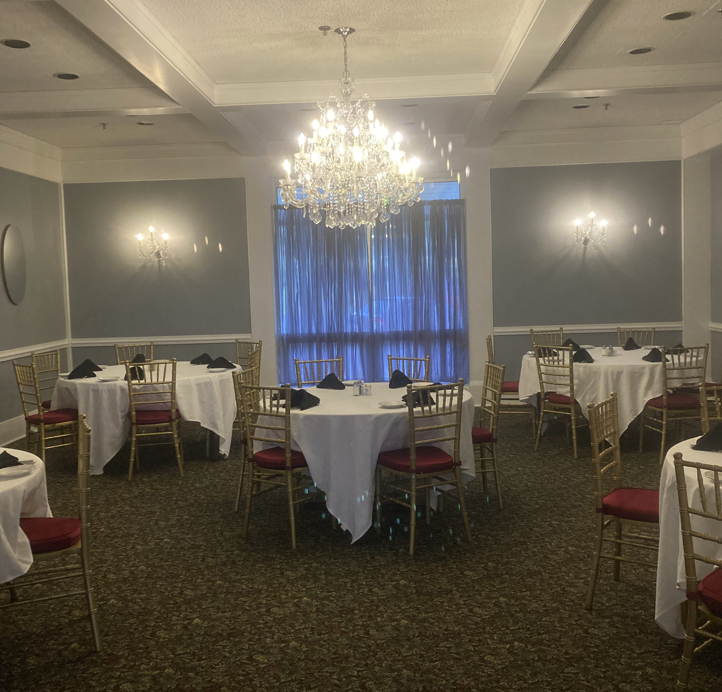 Banquet Room and Dance Floor – The banquet room plays host to the majority of large events and receptions at Fincastle. With scenic views of the golf course and the sun setting over the mountains, it is the perfect setting for a reception or party. The banquet room features a dance floor and stage perfect for wedding receptions or speaking during a banquet.
Magnolia Room – Elegantly decorated, the Magnolia room is the perfect setting for small meetings and parties.
Balcony & Deck– The balcony and deck offer one of the most striking views on the property. These locations provides a breathtaking setting for a wedding or hosting a party. Outdoor seating is available during regular dining hours.