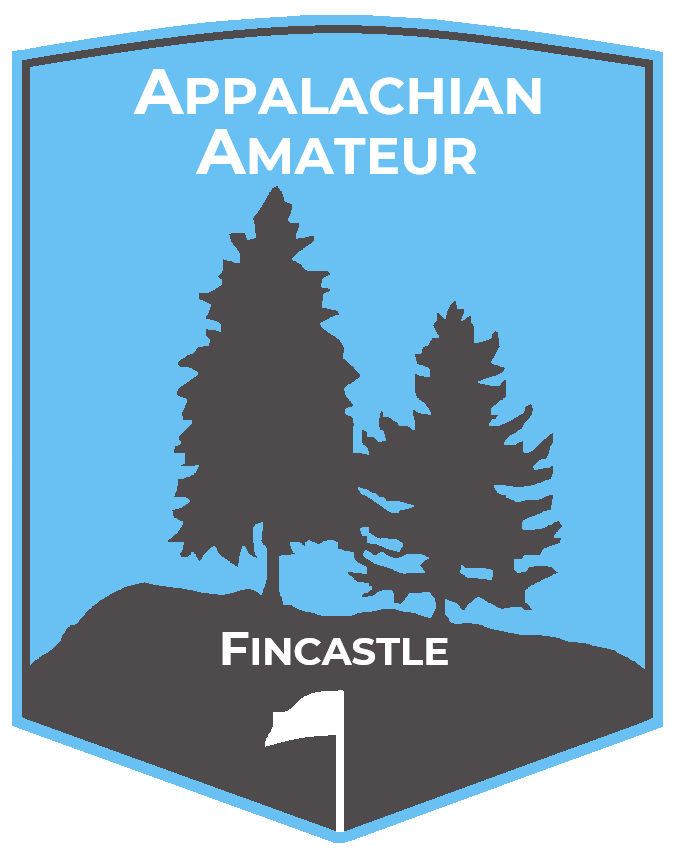 Appalachian Amateur Entry Form
Please complete registration below, after submitting you will be redirected to submit your payment. If the payment page does not load you can submit your payment by clicking here. If you do not receive an entry confirmation e-mail within 24 hours, please reach out to AppalachianAmateur@gmail.com.
Tournament Details
Entry Fee:
Fincastle Member – $120
Non-Member – $155
Entry deadline is August 9, 2022.
Entry includes Golf, Cart, Tee Gift, Cocktail Party Saturday, Lunch Sunday, and Practice Round (Golfers are responsible for practice round cart fee)
Players may declare for one of the following divisions:
Championship: Yardage: ~6,400yds
Senior Championship: (Age 50 & older as of August 8) Yardage ~6,000yds
Pre-Flighted: Yardage ~6,000yds, 65&older ~5,800yds
Anyone may declare for the championship division, players with a handicap index of 6.0 or below are expected to play in the championship flights. Players choosing the flighted division will be pre-flighted before the first round based on handicap.
Tournament rules and details will be emailed to golfer following entry.
Prizes include shop credit and trophies and will be based on field size.
Refund Policy: No refunds will be issued after the entry deadline except for medical purposes.